Book Online
Consultation
1 Service
Skin Consultation *
$75.00
In-depth skin analysis and consultation regarding all types of therapy for every skin problem and age-related issue. Includes nutritional and at-home treatment recommendations or referral to specialists if deemed appropriate.
Skin Care
3 Services
BioChemPeel
$850.00
Reveal your most gorgeous skin with our BioChemPeel! Loaded with antioxidants, this peel will plump and thicken the skin without causing free radical damage. Eliminate sun damage, large pores, acne, scarring, brown spots, wrinkles in one easy office visit.
Deep BioChemPeels are an easy and inexpensive way to take 15 years of skin damage away in about a week. It removes several layers of damaged, dull, aging skin cells, generating fresh new skin to grow and replace the old surface. As we peel away the damaged layers, your skin is infused with antioxidants and vitamins, which will cause new skin cells to grow, containing more collagen for an overall smoother, more even and healthier skin texture. After this treatment, you will see a reduction in wrinkles, scars, discoloration, impurities, sagging and an unveiling of luminous, finely textured, tight, and fresh new skin.
Since BioChemPeels are not thinning or damaging to the skin in any way, they can be done in a series for even more incredible results. Ask us about special series pricing.
Organic Skin Resurfacing
$250.00
Chemical free skin peel based on organic herbs and sea kelp. Incredible improvement for uneven skin tone and texture, brown spots, sun damage, wrinkles, sagging, large pores, impurities, acne, scarring. 10 times the results of microdermabrasion, without the side-effects and downtime of chemical peels or lasers.Recommended as a series for best results. Ask us for special series pricing and membership discounts.
Thera-Lift Bio Ultimate Facial
$350.00
The ultimate aesthetic anti-aging therapy, combining ultrasonic exfoliation and deep pore cleansing, bio-identical micro current muscle re-education, ultra-sonic collagen enhancement and 100% active organic ingredients. This experience is like taking your face to the gym and includes a cucumber chamomile eye treatment, a lemongrass mint lip treatment, lymphatic drainage and shoulder, neck & scalp massage. For visible improvement and results, this treatment must be repeated every 2-4 weeks for a series of 10-20 sessions. To treat specific skin conditions, LED light therapy & electroporation might be recommended individually as an add-on. Ask about our discounted series and membership pricing.
---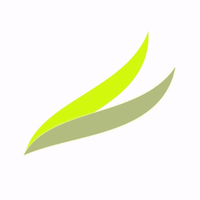 Pure Skin Science
Health & Beauty
---
Sun - Sat: 7:30am - 8:00pm

+1 (949) 388-3575
Refer Your Friends And earn rewards!
110 Reviews
Louise G.

Many helpful treatments in the facial but price is high.

Emily B.

Nina P.