Your business is very clean smell great when I walked through the door and very friendly most of all very professional, great information from Michelle. Thanks Vanessa Hope

Vanessa H.

It was the best experience I have ever had! Ashley the receptionist was very nice and friendly and Michelle was wonderful! Michelle cares about the right look for u if ur open about it and she gives her opinion about what she thinks what will look better. She was so amazing, kind, caring, with such a positive attitude! I definitely recommend her for perms ant make up! She has her work in her iPad and it's perfect! She makes u very comfortable! I will always go back to her!

Irene G.

Michelle and her staff at Pure Radiance are wonderful. Her receptionist is attentive and Michelle's facials are above and beyond. Michelle takes time, very thorough and you come out looking relaxed and beautiful! Thank you Michelle for creating a relaxing and inviting experience.

Peter V.

Sure Pure Radiance is such a warm & comforting place! Shonna is the most amazing massage therapist I have ever had!! She is giving me my life back!! Ashley the receptionist is spot on!! As always Michelle runs an excellent business!!@

Maria L.

Michelle is a professional and treats every client gracefully

Tammy H.

My experience with Pure Radiance & specifically, Michele, was a great one. Michele is very professional & is caring. She seems to love what she does & the results reflect that.

Madeline M.

They were very nice and friendly service was awesome the environment was nice and clean and cozy very peaceful

Lita V.

Atmosphere, Customer Service and Amenities are the best I have ever experienced.

Rose Ann B.
---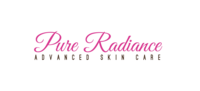 Pure Radiance Advanced Skin Care
Spa & Massage
---
4611 Greene Ave NW
Suite 304
Albuquerque, NM 87114
United States
Tue: 12:00pm - 7:00pm
Wed - Fri: 10:00am - 5:00pm
Sat: 10:00am - 4:00pm

+1 (505) 890-8678