Book Online
Initial Evaluation
$50.00
-30 minute initial evaluation including a history, screen, assessment, and review of findings.

-Following this, performance manual therapy will be provided based on the exam.
-Required for any follow up performance manual therapy or physical therapy sessions.
Performance Manual Therapy
$35.00
15 minute manual based intervention to manage symptoms, with the aim of improving lifting performance on a short term basis. May include:
-Dry needling, spinal manipulation, or soft tissue mobilization
-No exercise prescription given.
-A one time initial evaluation required prior.
Physical Therapy Session
$50.00
30 minute physical therapy session, may include:
-Manual intervention (dry needling, soft tissue mobilization, or spinal manipulation)
-Any corrective exercises based off of patient needs and weaknesses
-Providing a warm up, cool down, or daily corrective routine to be used in conjunction with your current training
-Coaching an exercise to ensure proper technique
-A one time initial evaluation required prior.
---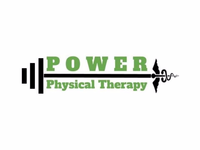 Power Physical Therapy
Physical Therapy
---
38 Commerce St
Derby, CT 06418
United States
Sat: 10:00am - 12:00pm

+1 (860) 919-7221