I love the Polished Perfect experience. Comfortable chairs, great staff, and it is extremely clean & sanitary - which is of the utmost of importance to me! Highly recommend any of their locations!

Lisa P.

Very detailed work. The first time I went, my pedicure lasted easily a month. Love the interior design too, makes me want to have a girls night there!

Brandee L.

We love coming there. All the ladies who worked on hour manicure and pedicure are very nice.

Cassue N.

Idk

Michelle C.

Great service and high quality products, love my nails - will definitely be back!

Debrah N.

Super clean and everyone was so friendly. My nails look so good people keep asking they're gel (they're not!)

Brooke H.

Had a wonderful experience. I loved the time and care put ito my entire visit. The stafff is warm , welcoming and professional. Will definitely return.

Kelly L.

Best services I've ever had. Excellent French gel mani. Looking forward to my next appointment in 3 wks☺🤗🤗

Vicky F.

Yesterday was my first time and I was very impressed. It lived up to my expectations. I highly recommend Polish Perfect in Costa Mesa.

Shirley G.

I was truly impressed with my visit at Polished Perfect. From the moment you walk in the front door you are greeted with smiles. Their is elegance that you would expect on Rodeo Drive with charm that makes you feel welcome and comfortable. We were greeted right away and offered beverages and taken to our seats. I to my nice chair for my mani pedi, where I felt like I true royalty. The young woman who did my toes (so sorry, I missed her name) recognized that I was suffering from a headache so was gentle and continued to offer if she could do anything for me. The young woman doing my hands offered the same courtesy. Both my hands and feet were done with precision, I find myself to be pretty picky. The location is clean. We were sincerely and graciously thanked upon our leaving. A truly excellent experience. I can't wait to visit again.

Alex O.
---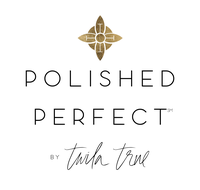 Polished Perfect – Baker
Nail Care / Manicure
---
801 Baker Street
Costa Mesa, CA 92626
United States
Sun, Mon, Wed, Thu, Fri, Sat: 11:00am - 5:00pm
Tue: 10:00am - 6:00pm

+1 (657) 231-6262