Always an amazing visit and experience there!

Kayla W.

Omega nail and spa is very inviting, relaxing and always has beautiful seasonal presentations throughout the spa, which makes the whole experience special. Annie is my nail professional - she is awesome. My daughters nail professional is Darlene who also is terrific!

Helen W.

Annie worked quick and did perfect work! She was very kind and personable too!

Jamie C.

I'm one to be very PICKY when it comes to where I do my mani/pedi, since there are so many places that have very low hygiene. Hygiene is my main look out when I choose where I do my mani/pedi and this place has a 10 in hygiene. All the manicurist are friendly and they have great prices! Annie and now Ariel are my favs. So far this is the only place I currently go to! Very pleasant spa to go to! Definitely recommend!

Ana E.

Best Nail Salon in Broward love Bolo the owner.

Karyn R.

Omega Nails is the cleanest salon I've found. The owners keep it impeccable and expect nothing less from their employees. The decor and atmosphere show they take pride in their business and it's appeal to customers. They provide quality service. I highly recommend them to the consumer who likes a neat, clean and well managed salon.

Debra B.

Clean professional service. Highly recommend it !

Lydia L.

Such a beautiful, clean and peaceful spa - like experience! The staff is wonderful, and so friendly. Bolo is a true gem, and also had great experiences with Zuri. The only place my daughter, friends and I will go for nails, waxing, etc.

Colleen A.

Incredible salon, beautifully designed and most important, very very clean. The owners are always there and there is always a very pleasant relaxing atmosphere. Very very happy with my nail tech Zuri. Appts. always run on time and I always refer friend to this very special 1st class salon.

Fern O.

Sure u will later

Aimee O.
---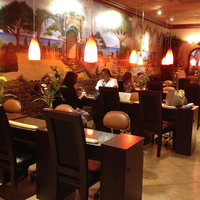 omega nails spa
Nail Care / Manicure
---
10205 stirling rd
Cooper City, FL 33328
United States
Mon - Sat: 10:00am - 7:00pm
Sun: 12:00pm - 6:00pm

+1 (954) 689-0140