Always a pleasure. Facility is so clean and comfortable. Feel like $1 million when I leave

Cathy S.

Clean, friendly and enjoyable. My 1st time. I will be back

Brad S.

It was great.

George F.

Kayla B.

It was an amazing experience. The facility was a great atmosphere.

Michelle F.

Logan is a sweetheart! She goes above and beyond to accommodate our schedules and ensure our satisfaction with each float. She knows which float rooms we prefer and always has them ready to go at the scheduled time. The rooms and pods are clean and comfortable. Just a perfect way to start a weekend.

Wendy M.

Katie G.

Karen Z.

Suzanne H.

The facility was private, clean, and welcoming. A unique experience

Stacey K.
---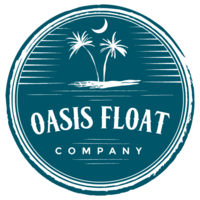 Oasis Float Company
Flotation Therapy
---
154 Franklin Farm Lane
Chambersburg, PA 17202
United States
Mon - Fri: 12:00pm - 9:00pm
Sat: 10:30am - 7:00pm
Sun: 12:00pm - 5:00pm

+1 (717) 388-2022