William R.

Alejandro M.

Everett C.

I give them 10 points in everything. in the trainers. in the environment . In the local . Location. lighting throughout 10 points

Eduardo F.

Nova Geracao is not a business in the traditional sense, this is a home for those that choose to make it a home. There is love, compassion, and genuine concern for one another within those walls. Men and women are able to let go of the outside world and practice Jiu Jitsu in its purest form with Master Toco whom is arguably one of the greatest men to ever teach this martial art. Lucianna is his right hand and loves the children and adults as if they are her own family. You enter Nova Geracao as a student and leave as a family member. Respect, integrity, honor, and discipline are just a few words to describe the atmosphere within the four walls of Nova Geracao. The most amazing result, is that those that leave this school carry a sense of pride and love outside of the school wherever they go. Nova Geracao is a second home, and it's always calling you back. The competition team fights under the Fight Sports flag and are currently 6 TIME BACK TO BACK champions in the Miami open, with many gold medals coming from within the Nova Geracao school. Come join us and discover a new you.

Darren W.

Christopher B.

I feel like family every time I walk into Nova Geração and I know for a fact that I am getting the best for my money as Master Toco is a pleasure to train with and learn from. Lucianna makes things easy for us when it comes to purchases and membership information.

Matthew T.

Master Toco is amazing, the facility is super clean and everyone is very friendly. It's an awesome environment for me and my son.

Jared S.

Kevin M.

Preston D.
---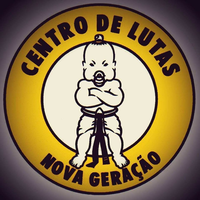 Nova Geração Brazilian Jiu-Jitsu
Martial Arts
---
6503 Nova Drive
Davie, FL 33317
United States
+1 (754) 212-8213