Book Online
Mobe - Gerald de Villiers Meeting
VERY IMPORTANT:
Please ensure that you have added me on Skype BEFORE the scheduled time. This is extremely important. If we are not connected before the session then we will end up wasting valuable time during the session time slot.
My Skype id is : gerald.mobe
Step by step instructions on how to do this were written in the welcome email I sent to you. If you have any problems adding me on Skype please refer to this email. Failing that please email me at gerald.v@mobe.com if you really get stuck.
In preparation for our session please make sure that you are ready, please have a pen and paper ready if you need to make notes.
In addition, please make sure that you are logged in to any online accounts that you have been using so far i.e. 21 Business Account or any other software that you may need to access quickly during our session.
I am excited to contact you and assist you.
Time to go BIG!
Blessings for now,
Gerald de Villiers
---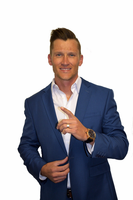 Mobe - Gerald de Villiers
Business Consulting
---
Mon - Thu: 8:30am - 12:00pm
Mon - Wed: 1:00pm - 9:00pm
Thu: 5:00pm - 9:00pm
Fri: 8:30am - 5:00pm

+1 (202) 738-1266