The classes are challenging & varied so you get a full body workout. The structure is great for all levels from newbies to the very athletic because you work to your level. Kim is great about offering modifications as needed. Give Mission Fitness a try!

Shawn H.

Mary B.

Instructors are motivating and keep us challenged! Nice variety of classes.

Shawn H.

Because CaRoLiNe has been great and I've already referred her.

Celeste S.

It is an excellent facility and I have an awesome Trainor Byron.

Bob A.

Because I love my trainer GG! 🙌

John T.

Is a very nice gym and Kim is a great trainer!

Linda C.

Ed is awesome

Sam A.

amanda D.

Tami S.
---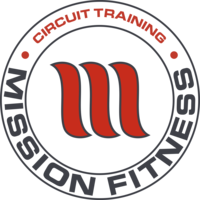 Mission Fitness DTSP
Health & Beauty
---
290 9th st N. Ste. 101
St. Petersburg, FL 33705
United States
+1 (319) 230-5002