Paul H.

Great place to work out. Maggie and her staff does a great job in providing a challenging workout. The staff at MC2Fit are always mindful on proper form and working every muscle group . LenC

Lenice S.

Fantastic workout!!! Thank you!!!!

Kettelie S.

Best workout ever!

Ann M.

Everyone is so nice and encouraging and supportive!

Connie K.

Nancy B.

Sherry L.

The MC2 team strives to help their clients achieve meaningful results. During the current Covid crisis, they have been innovative and accommodating to the needs of the client. I have been able to keep up with my program despite being home. Thanks team.

Diana M.

Grace C.

Azar S.
---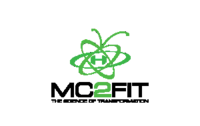 MC2 Fit
Sports & Fitness
---
460 South Arroyo Parkway
Pasadena, CA 91105
United States
+1 (951) 441-3851