Book Online
Join our AMAZING team
1 Service
Schedule a call with Maternal Instincts
Please select a time to chat all things Baby with us!
FOR FAMILY'S
3 Services
15 Minute Info Session - By Phone
Quickly and easily chat with Rachelle and learn about pricing, night nanny care, Infant daytime care, sleep training and more.
Request Complimentary In-Person with Rachelle to Discuss Options with Maternal Instincts
This is a perfect option for families who want to meet Rachelle in-person and look at all of the amazing options that Maternal Instincts has to offer.
Complementary Sleep Assessment
If you are wanting to reconnect with your pillow let Rachelle and her team help you get a full night's sleep. For more information about our developmentally appropriate and nutrition based sleep training options schedule a call today.
---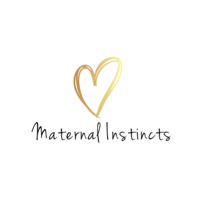 Maternal Instincts Denver
Child Care / Babysitting
---
Mon - Fri: 8:00am - 8:00pm

+1 (720) 401-7540