The salon has a great atmosphere, from the minute I walked in I felt welcome. Jet did a great job on my eyelashes and I am recommending them to my friends and family.

Joanna F.

My lashes are a game changer. I absolutely love how easy it is now, no makeup required. I look 10 years younger. And the Mane Bar is amazing. The staff is super friendly and the ambience is beautiful. -Masha Belinson

Marsha B.

I loved the service, it was super professional and my needs were completely met. The tech was not rushing on my lashes and made them look beautiful. I am so happy I found a place to get my extensions done. I recommend Myra! She's the sweetest and makes your lashes look carpet ready

Sylvia M.

Mane Bar is FANTASTIC. I get both my lashes and blowouts done at mane bar and I always leave satisfied (and get compliments everywhere I go). The ladies at manebar are passionate about what they do and truly have everyone that walks through their doors feeling like a million bucks when they leave.

Samantha (SEE NOTES) Y.

Optimum results , great salon, everyone is very welcoming and friendly

Cathleen P.

My experience has been extremely relaxing. The front desk is welcoming & on my second visit I was enjoying a scone with the owner. My lash extentions are fabulous & Mane Bar staff has helped me greatly in achieving what I want. I have had my hair blow-out twice with different stylist & both times has met my expectations! I think every girl would come back.....I certainly will!

Belinda B.

Already commended a few of my friends

Andrea C.

Excellent and classy salon! Janet, Helen, and Jennifer are outstanding women who project warmth and sincerity as you enter for your appointment. Amanda, is one of the most competent stylist I've had the pleasure to take care of my coiffure needs. MANE Bar Salon Rocks!

Cynthia M.

I got amazing Klix hair extensions from stylist Simone. This has been a great experience from beginning to end. Despite researching hair extensions for my fine, thin hair for quite sometime I never really knew what the best option for me was. I went into Mane Bar to get a consultation and they made me feel completely comfortable and happy with my decision to chose the Klix brand hair. The cost was less then I had anticipated, the applications was painless and went by fast, and the quality is amazing! I have never been more pleased with my hair and can't imagine going back to short thin hair anytime soon.

Jackie W.

I had a great experience at Mane Bar from calling in to book an appointment to walking out after my service! In addition to personally feeling very satisfied with my services, I have received several compliments on my lashes within just a day of getting them done! Jules and the front desk staff were very friendly and took time to answer my questions and work with me to discuss the best lashes for my lifestyle. I am so glad I was referred here!

Juliette V.
---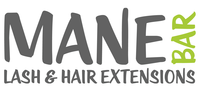 Mane Bar
Salon / Hair Care
---
101 plaza real south, suite F
Boca Raton, FL 33432
United States
Tue - Fri: 10:00am - 7:00pm
Sat: 10:00am - 5:00pm

+1 (561) 235-5231