Book Online
Sessions
2 Services
Easter Mini with BUNNIES! March 1 - 19, 2016
$50.00
**PLEASE VERIFY YOU ARE BOOKING BETWEEN MARCH 1-19, 2016**
In-studio mini session NOTE: please indicate names and ages of all children in the portrait. Prepayment is required to reserve this session.
Pay online here http://site.macphotographyonline.com/store/current-mini-specials/easter-mini-package

OR by phone 336-944-6123
Please note, bookings made without receiving the appropriate payment are subject to cancellation. Thanks and I look forward to working with you!
9/29 Magical Unicorn Limited Edition Mini
$75.00
Because they are only young once, and these precious moments are fleeting. Capture a magical portrait full of awe and wonder with a live Unicorn and forever freeze this moment in time. These portraits are sure to be cherished for generations and make a beautiful memory for your family.

Magical Unicorn Limited Edition Portraits are One Day Only, Friday, September 29, 2017
Rain Date Sunday October 1, 2017
Privately Owned Colfax Location (Just West of Greensboro) $75 non-refundable fee to reserve your time with the unicorn and the photographer. This fee is deducted from the total cost of your order. The balance will be due the day of your session.
All images delivered are edited for color, exposure and composition. Packages additionally include a certain number of art images, elegantly enhanced by a skilled portrait artist.
Package 1 ~$350 (275+tax due the day of the session):
13x19 Wall Portrait of your favorite pose
3- 8x10's of your choice
10 images with 5x7 reprint license (5 Art Images + 5 Edited Images)
Package 2 ~ $275 ($200+tax due the day of the session):
11x14 Wall Portrait of your favorite pose
2- 8x10's of your choice
8 images with 5x7 reprint license (4 Art Images + 4 Edited Images)
Package 3 ~ $225 ($150+tax due the day of the session)
5 - 8x10 Prints (Your Choice from each of your 5 Images)
5 images with 5x7 reprint license (2 Art Images + 3 Edited Images)
** Great for a family, maternity, senior, engagement or child portrait. Up to 3 people, children must be able to sit unassisted or be held by an adult; no newborns please. We have a fairly extensive collection of costume gowns with adjustable size ranges for flexibility. Sizes range from 6 months to Women's Size 20. Feel free to utilize our costumes at no additional charge, or provide your own, if you prefer. Unfortunately we do not have an extensive collection of boy's costumes at this time, and you will need to provide your own. You will be assigned an arrival time prior to your chosen shoot time to allow everyone time to get changed before their session.
Due to time constraints, outfit changes during the session are not possible. If you have a larger group, a newborn or would like multiple looks, please inquire with me about booking a full session! Thank you!! **
---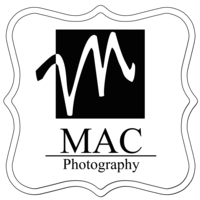 MAC Photography
Photography
---
3911 Edgewood Terrace Dr
Greensboro, NC 27406
United States
Tue, Fri, Sat: 9:30am - 12:00pm
Tue, Sat: 1:00pm - 4:00pm
Wed: 10:00am - 3:00pm
Thu: 11:00am - 6:00pm
Fri: 1:00pm - 7:00pm
Sun: 2:00pm - 5:00pm

+1 (336) 944-6123