Aryn was fabulous!! She was so detailed and meticulous that I will definitely be seeing her regularly. Thank you Aryn!!

January L.

Aryn is phenomenal at what she does! She distracts so well while she gets down to business. I couldn't imagine taking care of my "hair down there" any other way going forward!

Jess W.

I love being able to have waxing done in private, even thought it is usually my brows. Now t hat I'm older, it is time to get my brows done. When you have trouble telling a wrinkle from a hair it's time. I have a fun time giggling with "my girl" that does the work. i love that I have the same girl every time I go in. My husband even doesn't mind waiting for me. I use the work "girl" not in a rude manner, but as a word, of friendship in a way.

Debbie H.

This is a very nice place. Clean, comfortable, just great. The staff are all pleasent and friendly. If they served drinks I would hang out just for fun. They run a tight schedule and are always on time so you don't have to wait. And the waxing service is excellent. Perfect brows every time. I have been to many waxing stores and I have found the best

Eldon S.

First time to a new place after 10+ years with the same person (at a different salon who finally retired!) and it was awesome! Highly recommend Lunch Box wax! Wonderful clean modern space, staff is friendly, professional and thorough!

Alexandra A.

Marisa J. is amazing! I've been waxing for over 20 years, but she provides by far the most pain-free and detailed experience I have ever had. My waxing lasts longer than ever before because of her ability to keep hair breakage to an impressive minimum. She is also thorough and hasn't missed a spot- even tweezing any stragglers the wax didn't coerce out. She not only aces the technical skill/aspect of waxing, she also helps put you at ease with her calm, comfortable and relaxed disposition. Waxing can be a very intimate experience, but any anxiety I had/would have had has been melted away by her professionalism. Additionally, even though she has droves of clients, she still manages to remember things you have discussed previously. I try to go in once every 4-6 weeks or so, and am always surprised when she greets me and asks me how things have been with <insert life situations/drama here>. It's nice to know she actively listens and cares. I have never felt rushed and she has been flexible with changes in my schedule that have arisen in the past. She's a true gem!

Michelle M.

BRI is excellent! She is professional and defintiely helps the client feel comfortable.

amy C.

I always have a great experience with Marissa. She's fabulous. I can't remember if that's her name, but she's excellent

Brenda B.

Marisa is very professional, fast, through and friendly. I'm definitely a repeat customer!

Kami M.

Meagan is absolutely amazing. Making an awkward situation of s Brazilian into one of the most comfortable experiences ever. She's lovely!

Karriann G.
---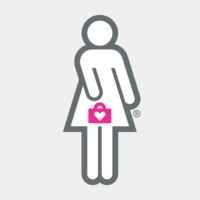 LunchboxWax Lake Oswego
Waxing
---
4859 Meadows Rd
Lake Oswego, OR 97035
United States
Mon - Fri: 8:00am - 9:00pm
Sat: 9:00am - 6:00pm
Sun: 9:00am - 5:00pm

+1 (503) 387-3085