Laura is a heartfelt and gifted practitioner. She always "knows" the areas that need the most attention. It was a blessing to be guided to her and receive her "loving hands" treatments. Doreen E.

Laura is amazing! My session with her was beautiful and nurturing and allowed me to take time to care for myself in a way I'm usually not able to. Afterwards, I felt relaxed and balanced and at the end of the day, slept well and deeply, which was something I definitely needed. Very highly recommended!

Laura is an amazing and gifted healer. All of my sessions with her have been very helpful. Doreen E.

Laura's gentle hands allowed a softening of the muscles of my neck. I have tried massage but it's too inflammatory to the muscles. CS treatment is the best bodywork for me.

I finally had a good nights sleep. Very relaxed afterwards.

Laura is amazing because her approach is very holistic. We appriciate what she offers so much. She is gentle and grounded, kind and so skilled with what she does.

Aiko S.

Laura is an amazing therapist . Intuitive, thoughtful and kind. I felt great after my hour with her!

Jessica G.

What a wonderful and healing experience. I look forward to my next session.

I suffered from sciatica in my left leg and anxiety. After receiving Laura's treatments for about six months, my sciatica is gone, and my anxiety is reduced to almost zero, as long as I don't eat a lot of sugar and keep exercising!

dsedgley@wavecable.com

Laura takes time with her clients, listens to their needs and has a gentle and healing presence about her. My chronic lower back issues were resolved in just a few visits. I would highly recommend Laura to others. Additionally, she is extremely knowledgable in the field of CranioSacral Therapy and is patient and resourceful as a Mentor for those studying under the Upledger Institute Program for CranioSacral Therapy. Thank you Laura!

Denise O.
---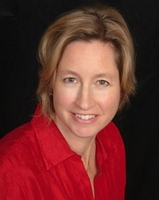 Loving Hands CranioSacral Laura Moorehead CST
Clinical Massage
---
Waimea Town Plaza
64-1061 Mamalahoa Highway, Suite 110
Waimea, HI 96743
United States
Mon, Thu: 9:00am - 6:00pm

+1 (808) 889-0777