Steve was great. Very skilled.

Bryan J.

Great place nice people

Anthony H.

Great service! Such a comfortable Environment and friendly therapists will keep me coming back! They asked what I needed to work on that day and focused on the whole body as well!

Christine W.

Great people and great value. Highly recommended!

Chuck J.

Best massage yet

Scott M.

This was my first time at Limestone Therapeutic Massage. The staff were very kind and welcoming, the energy was very positive and relaxing in the waiting area. I had an appointment with Sho and it was a wonderful session. Sho was very knowledgeable and we had a nice discussion about what my intention was for the massage session prior to starting. I loved her style! It felt like she not only hit surface muscle tension but had a great technique for helping deeper tissue tension release. As a dancer and therapist, my hips and shoulders are often in need of release and I really liked how attentive Sho was to those areas and gave a wonderful release through the shoulders while gently guiding my arm in a circular motion....it was very different from massages I have had in the past in the best kind of way. I really felt her energy and intention to make sure I had the best session. The massage supported the whole body connection head to toe and Sho does a great job highlighting that connection both verbally at times and just with how she transitions throughout the session. She was attentive, took time to check in to see how I was feeling and left time for questions. I left feeling very relaxed, grounded and connected to my body. It was a wonderful experience and I am looking forward to future sessions with Sho.

Jessica S.

Entered my appointment with a continuous sore back and neck. Woke up the day after my appointment feeling 100% better

Brian J.

I am 30 weeks pregnant and have been suffering from very bad pain related to sciatica. My OB recommended I see a Massage therapist and I am so glad I did. I wish I would have came in sooner. After just one visit I am completely pain free. I am so happy and thankful. I am amazed! Thank you Limestone Therapeutic Massage!!

Katelynn A.

Professional staff and great massage

Marcy B.

Sho is so intuitive! She knew exactly what I needed without me really even telling her! GREAT experience!

Shelley W.
---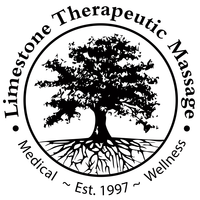 Limestone Therapeutic Massage
Massage Therapy
---
4605B Kirkwood Hwy
Wilmington, DE 19808
United States
Mon - Sat: 9:00am - 8:00pm

+1 (302) 284-6066
Refer Your Friends And earn rewards!