Convenience of making an appointment: got an appointment within days of calling for ab appointment , convenient location, aesthetics of shop: decor is cozy and calming, my hair stylist did an AMAZING job on my hair

Carla S.

Because Caroline is amazing

Devin V.

Bridget was super nice. I didn't really know what I wanted when I went in but Bridget did a great job anyways and I ended up leaving with a great looking haircut.

James B.

Friendly service in a clean nice atmosphere.

Russell C.

Whitney styled my hair the best I have had it cut. And I appreciated her seeing me the day I needed an appointment on.

Cathye R.

Loved how Melissa cut my hair..and how I was able to get an appointment right away..

Miriam F.

I've looked for over 5 years for a good stylist who knows how to work with curly hair, and who makes being environmentally conscious a part of their salon. I found all that, plus the sweetest lady ever, in Melissa! Thank you so much for my awesome hair, and for making what is usually tedious and awful an enjoyable time!!! I'll recommend Lavish to everyone I know!!!

Kelsey T.

Vicki always fits me in and cuts my hair the way I want.

Russ F.

Whitney is the ultimate professional with color and cutting my hair. It is so great going to a hair stylist who lets me bring my brand new puppy with me and always makes me feel like a million when I walk out!!

Tami C.

Very relaxed setting. Hairdresser's are great, and they take time to listen to your needs .

Judy C.
---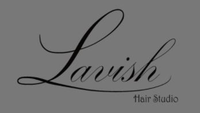 Lavish Hair Studio
Salon / Hair Care
---
1212 Hwy 80 E Suite 1100
Pooler, GA 31322
United States
Mon - Fri: 10:00am - 6:00pm
Sat: 9:00am - 3:00pm

+1 (912) 348-3053