Taijah S.

Nyema G.

Cleaniness, courteous staff, excellent manicure, on time

Naomi B.

Louisa H.

Jeanne R.

Kelsey R.

Lovely service and organic nail polish

Melanie M.

It was my 4year old daughter's first time in a nail salon and a special day for us. We were met with such kindness in a lovely, clean environment. What a treat!

LIsa J.

Service level and facility is the best I've ever seen It's my quality time of the week

Lizi S.

Friendly, clean and prompt

Melody W.
---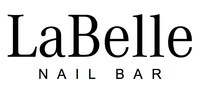 LaBelle Nail Bar
Nail Care / Manicure
---
52 E Lancaster Ave
Ardmore, PA 19003
United States
Tue - Wed: 10:00am - 6:30pm
Thu - Fri: 10:00am - 7:30pm
Sat: 9:00am - 5:30pm
Sun: 11:00am - 5:00pm

+1 (610) 658-7228