The staff is friendly, and my 5 year old son loves getting his hair cut here.

Wyatt T.

My 4 year old son is Autistic. The hair stylists here are always very understanding about it and are very kind to him.

Esteban W.

Took my done for his first haircut. He cried and squirmed the whole time and his haircut still turned out great! That is talent!

Lukas ..

I can always count on my two boys getting a great haircut in a timely manner! Thank you, Kids Hair Salon!

Johnathen A.

Great place! The only place my son likes to go get a hair cut.

Oliver/Luke -.

My son loves coming here, thank you for the great cuts and great atmosphere, I tell everyone about this great shop

Elijiah U.

Jennifer is great! It's fast & fun for our boys!!! Thank you!

Elizabeth M.

I love this place their always so nice with the kids i really recommend it!

Edward -.

My toddler has only ever had her haircut here. They have dealt with her squirming and crying, and somehow still managed to give her a great haircut for a reasonable price.

Cassandra H.

Great experience, my son got his first haircut and even though he was a handful, the lady was very patient and did a great job! Thanks!!

Roar ..
---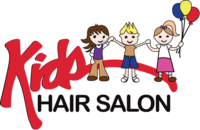 Kids Hair Salon
Salon / Hair Care
---
5500 Grossmont Center Dr
La Mesa, CA 91942
United States
Mon - Fri: 9:30am - 6:00pm
Sat: 9:00am - 6:00pm
Sun: 10:00am - 5:00pm

+1 (619) 464-4466