Jill is awesome. She is the best coach! :)

Melena E.

Jill is an awesome nutrition counselor and helped me get on track after I plateaued for a couple of weeks! Thanks jill

Shand N.

Jill is an amazing coach! She's supportive, encouraging, and gets you back on track when you slip up.

Bettye W.

I started the Ideal Protien program in July 2017 and have lost 79 lbs so far. It has been easy to follow and have had a great experience with the staff and coaches there. Very happy with my results! Just a couple more weeks and I will be at my goal weight.

BETH P.

This has helped me lose more weight than any other diet plan. I always feel full and have energy! Ideal Protein is the way to go!

April E.

This is a great place to get help with your desired weight. They take time to listen and give you great advice. Recommending the recipe book was a big help in having a variety of foods to eat that quality for Phase 1. Thanks, Kathy

Kathy B.

I have been working with Stacey for all my skin care needs and rely on her knowledge, expertise and guidance. Love the ZO skin care products and how it has helped my skin.

Donna M.

I have had great success with Ideal Protein weight loss. The first program that I didn't have a problem sticking with. Now I am doing their cosmetic treatments and feel that I will be just as happy. I love Ideal Protein! !!!

Marsha D.
---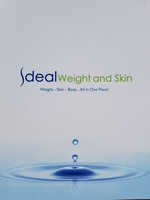 IWAS-Georgetown
Wellness Center
---
3201 S. AUSTIN AVE
SUITE 245
Georgetown, TX 78626
United States
Mon: 8:00am - 5:30pm
Tue: 8:00am - 5:00pm
Wed: 7:30am - 5:30pm
Thu: 7:30am - 5:00pm
Fri: 8:00am - 1:00pm

+1 (512) 827-3439