Inya is incredibly talented and welcoming. She has been my stylist for nearly two years and bought my hair back to life. You will not be disappointed!

Alexis M.

Inya does a phenomenal job each and every time. She provides top notch service in every aspect of her business. Her artistry is undeniably unique and her service is a treasure in the Phoenix area!

Twanna B.

Very professional establishment !! My hair is always beyond perfect after I leave the shop. I would encourage anyone who wants healthy beautiful hair and perfect maintenance to try Inya Salon :)

Sonya H.

I found Inya's salon and the stylists to be very warm and professional. My hair was done well and lasted until the next appointment. Cudos to Inya and c oworkers.

Martha T.
---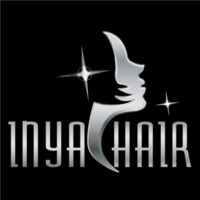 Inya Hair Salon
Salon / Hair Care
---
4131 N. 24th St
suite 117
Phoenix, AZ 85016
United States
Tue - Sat: 9:00am - 5:00pm

+1 (602) 842-1901