Instruction was excellent - Exercize from the Yoga Class was exactly what I was looking for !!!!!!!!!!!!

Mark M.

Jordan F.

Kirsten N.

Michele G.

This is the ONLY place to practice hot, power yoga that has a robust schedule and incredibly experienced teachers!

Kevin W.

Iggy P.

I already have

Ann C.

Love these classes, awesome workout leaving my body feeling good!

Caryn P.

For the past 6 years I have not been able to practice yoga due to severe back issues. I have missed it very much. When I randomly met Sam one day she reassured me that I would not be "frowned" upon if I just stayed in savasana for the entire class. My fear was that others would think I look silly and would wonder what is that woman doing? Quickly realizing it's my own ego I had to work past as no one cares what you do on your mat. It's "your practice". Afew days later I took Sam up on that suggestion. I am extremely grateful for it. While I can't "practice" the way I used to, my practice can be modifiedand if that means some days only savasana that's fine. I still get to benefit from the wonderful community feel that InPower Yoga offers and that alone has endless therapeutic and healing benefits. Not to mention drawing on the positive energy of others in the class. Sam reassured me "now" is the most important moment we have. "Thank you Sam for helping and encouraging me to return to yoga. You made me feel welcome at a very insecure time for me."

Chantal M.

Tourell C.
---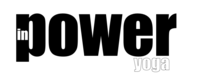 InPower Yoga
Yoga
---
15 Main St E
Grimsby, ON L3M 1M7
Canada
+1 (289) 880-3569