Fabulous massage! Could of stayed another hour. From the relaxing atmosphere, calming music + just the right amount of pressure on my massage! Just great!

Karen S.

Tricia was fantastic. Made me feel extremely comfortable and the massage was great. Came in with tension in my neck and shoulders. Left relaxed and calm. Wonderful smells from the essential oils and everything was very clean. Try the hot stones-absolutely amazing.

Jillian K.

It's was our first couples massage and it was phenomenal! Jenn and Tricia were great!! 5 stars to this place!! We recommend it! We will be back!!

Josue S.

body. Their ability to target the areas that needed attention while still keeping the session relaxing was just fantastic. I have a few nagging injuries that Itold my therapist about and she hit them perfectly. Very professional as well. Their money membership option is reasonably priced and seems like a great deal. IThe owner and massage therapists at Inner Horizons are terrific to work with. I started with a couples massage and was so impressed by their knowledge of thewill definitely be back very soon! Highly recommend.

Emily H.

Positive experience visiting inner horizons. I would strongly recommend and look forward to future visits

Shumeane B.

I had a very positive experience. The masseuse was very nice, asked and listened to my input, and did a good job of focusing on the areas that I requested. The only downside is that the spa is in the basement of the building so there's no natural light, but this also has an upside in that it is very quiet and insulated from the noise of the street.

Michael T.

Found out about Inner Horizon on Groupon when searching for somewhere to get a couples massage with my fiance for his birthday. So glad I booked it here, because we really enjoyed the massages! Both therapists were very nice and accommodating. They took time to ask what areas we wanted them to focus on and really paid attention. The place itself was so nice too! Our massages were so nice, we will likely be back again. Thank you!

Kim D.

The 1 hr massage w/ hot stones was very relaxing. I felt rejuvenated afterward. The staff was very professional and welcoming. I look forward to returning for another massage in the future. I highly recommend inner horizon spaworks to anyone looking for a wonderful massage.

Denise L.

Loved it! Easy to schedule, great experience.

Sheila G.

Outstanding massage!

Marta W.
---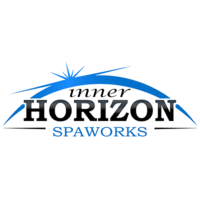 Inner Horizon Spaworks
Massage Therapy
---
701 WASHINGTON ST
B2
Newton, MA 02458
United States
Tue - Sat: 10:30am - 9:00pm
Sun: 1:00pm - 6:00pm

+1 (617) 467-6802