Sasha was amazing! Her work was really helpful, she did a great job listening to my concerns about my body and addressing them. She made me feel very comfortable and safe and I would highly recommend her to others. I intend on continuing as a client of hers. Honestly, I can't say enough good things about my appointment.

Stephanie L.

I had a great experience having rolfing done by Sasha. She was extremely professional and knowledgable, and was a warm and empathetic guide through the process. She answered all my questions and demystified a lot about rolfing for me. Her sessions felt carefully thought-out, and the atmosphere was very peaceful and safe. The work opened up my body so that I can stand, walk, and exercise in ways that feel more fluid and comfortable.

Jane L.

April was lovely. Relaxing, therapeutic. Will be back.

Matthew S.

after months of tmj related pain, a single short visit to inline bodies has completely rectified the problem!

Sandie S.

I can only speak about Sasha. She is wonderful and the table and surroundings are excellent

Julie C.

I had a great experience with Sasha, she did an amazing job and I instantly flet better after my visit to the office!

Jamie W.

This was an absolutely strengthening and integrating bodily experience with a dedicated professional!

Barbara K.

Amazing massage and great experience. Plus I got some much needed guidance on stretches to keep myself aligned which was incredibly helpful. Will definitely be back.

Marisol S.

Joshua was an intuitive, impactful practitioner. Great massage.

Susan C.

The best!

Nina S.
---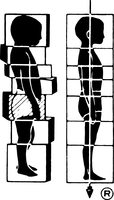 Inline Bodies
Clinical Massage
---
133 Kearny St
Suite 304
San Francisco, CA 94110
United States
Sun - Sat: 9:00am - 9:00pm

+1 (415) 364-8095