Nicole is awesome. She puts my body in a trance with her patient and precise hands. I highly recommend her professional but playful sessions.

HEATHER A.

Sasha is great! Very personable and explained everything very well before the session and after. Thanks!

Robert D.

Nicole was Very knowledgeable and professional. She Listened and had good feedback.

Anne Marie K.

Sascha was professional and observant, noting and addressing areas that were tense or out of alignment. The space is peaceful and restorative. Highly recommended

Jen B.

I've been recovering from spinal stenosis and never had body work done. Sasha put me at ease and was able to help improve my mobility in one visit. The appointment was relaxing and I have slept very well since.

Meghan C.

sasha is a talented Rolfer who is able to provide excellent care. She's addressed several issues that have bothered me for a long time, and has brought me much needed relief. She's friendly and professional and the space is clean, comfortable and relaxing. Sandie Stringfellow, Ed.D. Education Management Profesional

Sandie S.

Nicole was very kind and made me feel great!

Emory P.

Thanks Emily for a very relaxing experience with my prenatal massage! I will definitely be back for some more massage!

Cyrene F.

Sasha is the most amazing, intuitive body worker I've ever encountered. Ten thumbs up!

Jennifer S.

10: it was worth every minute

Jillian M.
---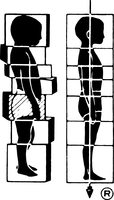 Inline Bodies
Clinical Massage
---
133 Kearny St
Suite 304
San Francisco, CA 94110
United States
Sun - Sat: 9:00am - 9:00pm

+1 (415) 364-8095