Pavel F.

Jim T.

Michelle H.

Michael G.

The tech that does the actual removal is down to earth, likeable, remembers things about your life that you've talked about sessions ago and you can tell she wants the best for you. She wants your tattoo to come off and not to take forever to do so; just to get money for the company.

Laura M.

Gabrielle S.

I felt well taken care of. The office was very nice. It's also local for me.

Donna F.

Nick S.

Doug A.

Nancy M.
---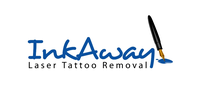 InkAway Laser Tattoo Removal
Medical Spa
---
220 Wilmimgton West Chester Pike
Route 202 in Concord Township
Chadds Ford, PA 19317
United States
Tue - Fri: 10:00am - 7:00pm
Sat: 10:00am - 4:00pm

+1 (484) 406-5081
Refer Your Friends And earn rewards!