Book Online
Intuitive Services
1 Service
white light engery
$85.00
White light is the space within the universe where positive energies are stored. White light can be called upon by anyone (healers, empaths, and you too!) for protection from negative energies or wonky vibrations. White light cannot be used to harm, nor can it be harmed in any way. For this reason, negative or "dirty" energies can be sent to the white light for purification and transformation.
Wellness or Integrative
1 Service
Biofeedback
$20.00
Ever struggled to know what your body prefers to meet your health and wellness goals? With the Compass, that information is no longer a mystery. Join those who have used the Compass to make better choices and reach their personal goals! Printed report with suggested essential oil and supplements with each report. Please note, I do not diagnose or prescribe anything. This is just for informational purposes only.
---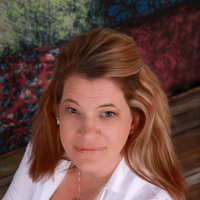 In Balance Therapeutic Massage
Massage Therapy
---
4553 9th Ave SW
Fargo, ND 58103
United States
Mon - Tue: 9:00am - 6:00pm
Wed: 9:00am - 4:00pm
Thu: 9:00am - 5:00pm
Fri: 9:00am - 3:30pm
Sat: 10:00am - 1:00pm

+1 (701) 492-3003