I had an amazing experience. The attendant was wonderful and helpful.

Chelsie G.

Sean M.

Great service. Quick & easy

Kyndi N.

Georgia G.

Drew T.

The nurse was excellent and I am terrified of needles. She did a great job!

Allison V.

Katie W.

Friendly service

Darelyn B.

Friendly staff

Claudia H.

Great service

Andrew Y.
---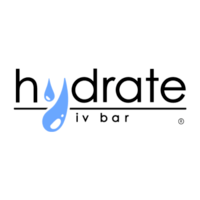 Hydrate IV Bar — Nurture
Wellness Center
---
2949 Federal Blvd
Suite 217
Denver, CO 80211
United States
Wed, Fri: 9:00am - 3:00pm
Thu: 11:00am - 5:00pm

+1 (415) 663-5922