Athar "A.C" H.

The staff were welcoming and kind. It was my first visit to the IV bar, and the staff was patient answering all of questions, giving recommendations and guiding services. I was checked on multiple times during my visit and followed up with the day after.

Sara A.

Grace S.

Easy and comfortable!

Keith S.

Coelle S.

Really great staff, thoughtful and thorough. Very hospitable atmosphere.

Nancy N.

Jeff D.

Atmosphere, service, friendliness, cleanliness,

Noal H.

"Jay" Robert S.

Great staff and experience

Mickel Q.
---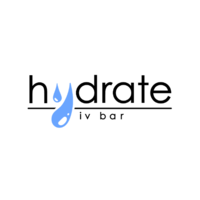 Hydrate IV Bar - Fort Collins
Medical Spa
---
222 Linden Street
Ft. Collins, CO 80524
United States
Mon, Wed, Thu: 10:00am - 6:00pm
Sun, Fri, Sat: 9:00am - 4:00pm

+1 (970) 672-8433