Can't say enough about the efficacy of this workout and the positive vibe this studio emits! Great motivation!

Julie T.

What a great workout for your entire body. I love that it is only 40 minutes! I could never get such an amazing workout at the gym in this amount of time.

Katie P.

When I first came to hi-vi I had been training Lagree for over a year. I had become accustomed to a typical training template, and had not felt the 'edge' experience in several months. I felt challenged anew at Hi-Vi. The instructors are demanding in ensuring that the exercises are performed properly *for each student* Personal attention and motivation brings out in you what you could not muster on your own, and I have yet to leave Hi-Vi feeling empty. I live close to to other studios, but I drive to hi vi as I have yet to have such a feeling elsewhere. 'Can't Fight the Feeling' See you on main Transitioning in 3, 2... TL, DR: Take a trial class and you'll be hooked.

Ethan K.

Kicked my butt. I usually only lift weight but I definately felt it

Xenia B.

hi-vi fills me with a sense of power. My body thanks me for taking the time to go to hi-vi. I love the women who run this magical place. Thank you for helping me be my best self! -Andrea R.

Andrea R.

The studio is brand new and very clean, bright and modern. Everyone is extremely friendly and the instructors extremely good. Highly motivating upbeat music so the class goes by fast... I was really sore the next day after my first class. Very enjoyable workout.!

Lynne M.

Best total body workout! Great studio

Kim C.

Hivi is the best toning and muscle building workout I have ever done. And all with no impact on your joints and in an efficient 40 minute class! I love the enthusiasm and motivation from the instructors to push myself and meet new fitness goals!

Jessica M.

I have been participating in very high intensity boot camps for several years, and I have appreciated the burn, the sweat, and the overall benefits to my body. I was skeptical that hi-vi could offer a comparable workout, and I have been very pleasantly surprised and impressed. I sweat a ton, I feel challenged in the moves, and I feel great the rest of the day. The instructors provide thoughtful feedback on form and scaling the exercises, which I find very helpful. I, originally, bought a much smaller, lower commitment package of classes, but I'm ready to double-down and increase the frequency of classes I attend. It's that good!

Laura K.

"Brief but tough, I always leave Hi-Vi Studios feeling strong. All the motions and positions are accessible for anyone new to fitness. Instructors are super nice and approachable."

Neetu B.
---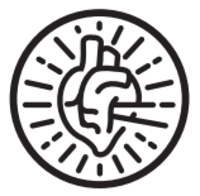 Heartcore
Pilates
---
930 Main St
Redwood City, CA 94063
United States
Mon - Fri: 6:00am - 9:00pm
Sat - Sun: 8:00am - 1:00pm

+1 (650) 261-3595