I had an awesome massage experience at Healing hands. I came in to relax and relieve stress from the work week and left feeling uplifted and rejuvenated...just what I needed. Thx Healing Hands

Cheryl M.

My experience with Healing Hands Spa was great ! It was my second time receiving a facial treatment. I enjoyed every minute of my experience from the time I walked into the door. The ladies there truly care about your issues and try their best to assist you. I look forward to my next facial and highly recommend ! -Raynell

Raynell H.

There are not enough words in the English language for me to verbally describe how much I enjoyed my day at the Healing Hands Spa in Plainfield yesterday. I had the detoxification treatment and body wrap, and was blessed to have "Julia" as my therapist. It was fabulous! I walked out of there feeling like a new woman! The owner and her staff are just wonderful! They exude such a feeling of peace, calm, and professionalism. And the facility is just beautiful! I promised myself that I would not wait as long to treat myself to these services, again... and made an appointment for next month before I left! Ladies (and gentlemen)... we deserve to be good to ourselves. Treat yourself to a service at this spa soon! Janet L. Bostic-Evans

Janet B.

The growth for the weekly energy work I experience at the Healing Hands Spa & Wellness unfolds like a flower. Every week I continue to be amazed at the impact of the work and how it show up in my personal and professional life. This work should be required for anyone who is looking to make a deep, meaningful and sustained impact on their growth and development.

Steven K.

One of the best massages ever, love the personal attention!

Donna M.
---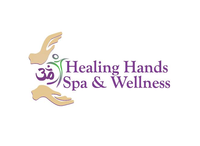 Healing Hands Spa
Spa & Massage
---
927 Park Avenue
Plainfield, NJ 07060
United States
Mon, Tue, Thu, Fri: 11:00am - 5:00pm
Sat: 10:00am - 5:00pm

+1 (908) 756-3200