He's very personable and professionally knowledgeable. I had not been to a salon in years and was somewhat concerned but he put my mind at ease and did a very fine job!

Chris H.

Wonderful man and an excellent hair cut!

Kenneth H.

Autumn L.

Because Lancer is the best :D

Alison P.

Tara S.

Ellie K.

Thank you Lancer for another outstanding experience at your salon.

Kellie C.

Super friendly & professional service that was thoughtful & comfortable. My hair feels, looks & smells amazing after my color treatment.

Kelly C.

Lancer is a highly experienced professional hairdresser who listens and doesn't push services or product. I am very happy with the haircut he gave me and will definitely be returning to him.

Janine K.

Lancer listened to me and gave me a great cut.

Dianna L.
---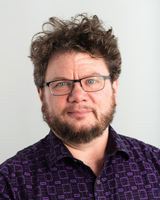 Hair Guy Lancer P.L.L.C.
Salon / Hair Care
---
Emerson Salon
909 E. Pike St.
Seattle, WA 98122
United States
Tue, Thu, Fri: 10:00am - 7:00pm
Sat: 10:30am - 6:30pm

+1 (415) 779-7441