Melissa is an amazing massage therapist. Her expertise exudes through her hands, it's definitely her calling!! If relaxation is your goal, Melissa has thosehealing hands!

Toni H.

I love the atmosphere at the Green Lotus. It's very calm, and everyone is so friendly and welcoming. I always see Olivia for massages. Not only is she a total sweetheart, but she is also extremely talented. I have never had a bad experience at Green Lotus.

Emily M.

Really nice place, and very professional service. Wonderful people. No doubt that I will come back soon.

Carme M.

My girlfriend and I came in for a couples message and it was great! Brandy and Melissa did a terrific job. We were very comfortable and felt so relaxed by the end of our session we could of easily fell asleep right there in the room. We can't wait to come back again!

Jacob G.

Timmy best massage I ever had... And I have had a lot!!!

Lyndsie B.

The Swedish massage with Erin was wonderful, relaxing and peaceful! Thank you for a wonderful experience on my Birthday!

Carmin B.
---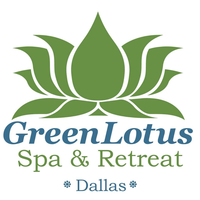 Green Lotus Spa & Retreat
Spa & Massage
---
Mon - Fri: 10:00am - 7:00pm
Sat: 9:00am - 8:00pm
Sun: 9:00am - 7:00pm

+1 (214) 520-6560