Liked the studio. Only one elevator though. Teacher was good. A little hard to follow. Would have enjoyed a more restorative class with slower poses and more meditative talk. Studio was hot

Jennifer R.

Ndidi I.

Alyssa G.

I had a great time and the instructor was very welcoming and helpful. The space was very clean and inviting

Riham A.

Fun motivating class and I like how it was segmented. The owners and instructors were very friendly as well. The yoga flow threw me off a little bit I appreciated that it was earnest and informal

Nida A.

Mandy J.

Wonderful, relaxing space with a great instructor.

Althea H.

Octavia R.

I had a great experience at the studio!

Jennifer E.

Robyn S.
---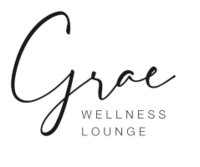 Grae Wellness Lounge
Yoga
---
89 5th Avenue
Suite 802
New York, NY 10003
United States
Sun - Sat: 9:00am - 10:00pm

+1 (754) 800-4723