Book Online
Acupuncture
2 Services
TPS | Acupuncture | First Visit | 45 mins
$75.00
[Target Plaza South] Please book this session if this will be your first visit for acupuncture. Your first session will consist of gathering info to gain an understanding of your health goals and providing a slightly abbreviated acupuncture treatment.
TPS | Acupuncture | Follow Up | 45 mins
$65.00
[Target Plaza South] A personalized acupuncture session provided specific to your needs. Acupuncture can be a proactive approach to ensuring that you stay healthy or it can be used to help get yourself back to a state of well-being. Acupuncture is effective for stress relief, emotional health, fertility, facilitating a healthy pregnancy, digestive disorders and headaches, to name a few.
---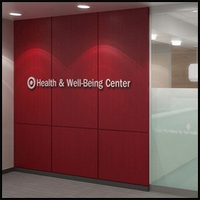 FunctionMN | Target Inc.
Wellness Center
---
Mon, Wed: 8:00am - 4:00pm
Tue, Thu, Fri: 9:00am - 3:00pm

+1 (952) 417-6433