I was really hesitant to try floation nit after I tried it I love it. It is so relaxing it's like your floating in space. I love the stillness that you get while floating.

Rodney D.

Best.Float.Ever If you have not experienced Float yet, book it today!! The more you float the better it gets. I am a cyclist and love the benefits of floating after a long ride.

Lisa K.

Float station is where I go when I need to focus on relaxation without any interruptions. I go in weary and come out as if all is right with the world and feeling like a new person. Better than a nap and the effects last for days.

Erza M.

Float was a great experience. Friendly, knowledgeable staff. Clean environment. Relaxing experience. Super sound sleep later that night - thank you! I will return!

Susahn S.

My new found routine to keep my body healthy and relaxed! I highly recommend floating and Float Station!

Melissa H.

After my concussion, I read up on flooring. Looks like Navy SEALs /Marines use floating for PTSD as well as recuperation from mortar attacks. I have been to some floating places. This is the cleanest, classiest most enjoyable atmosphere. Staff are excellent; helpful, cordial and overall respectful. Best floating place in the Bay Area. Good prices.

Martha R.

Even on my first "float" I found myself relaxing and enjoying the experience. I went in with a tight, sore back and came out 80% improved. This is extraordinary!

Jim P.

Love the way it makes my body feel. Pain relief, stress release, and peace of mind!

Jackie M.

I dont think I ever felt so relaxed! I slept like a baby for 8 hours, straight through. Can't wait for next time

Mary F.

Every time I get a float in at Float Station it is the best hour of relaxation and stress relief I've ever experienced

David M.
---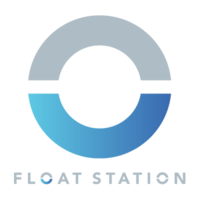 Float Station
Wellness Center
---
Sun, Mon, Wed, Thu, Fri, Sat: 10:00am - 10:00pm

+1 (408) 872-9813