Fausto is great.

Alex G.

Perfect cut. Great atmosphere. Top-notch staff.

Timothy S.

I had an appointment with Eileen. She gave me a great haircut. I will definitely go back to her in the future.

Michael B.

Xavier is talented and professional, always open to new ideas and always giving me a modern, kickass haircut.

David M.

Great service! Cool place ! Amazing location !

Karolina M.

Phalla is the best. She gives me a great cut and is always fun to talk to. The vibe at Fellow Barber overall is professional but chill. I've been going for years.

Joe S.

Fausto is the BEST!

CJ T.

Cheryl was super helpful and courteous. Rob Casey was friendly and had a very gentle process. He seemed to be concerned about my comfort and satisfaction withhaircut and shave.

Sam M.

best knowledge & execution. particularly in customer service with fausto

Ethan A.

Everything was great. Communication between the store and myself was perfect.

Jonathan F.
---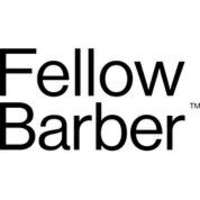 Fellow Barber NYC - West Village
Salon / Hair Care
---
5 Horatio Street
New York, NY 10014
United States
Mon - Fri: 9:00am - 10:00pm
Sat - Sun: 9:00am - 9:00pm

+1 (212) 929-3917