I initially met with Exceedia to get help with a small business. After speaking with Jesse and her team a number of times I realize that Exceedia is so much more than just business consulting. Jesse is extremely knowledgeable in regards to not only small businesses, but also personal finances. I highly recommend Exceedia if you are looking for a holistic approach to your business, that incorporates your personal finances to maximize the potential success of your business.

Jesse provided a great overview on all the different options and resources available to small business owners at her centre. She wants to see you succeed and it shows!

Jesse is always helpful. Are meeting went smoothly. She put my mind at ease. My investments are making money. I am happy.

Kristen J.

Jesse was so generous on her time. She answered my questions clearly and I left feeling at eased about my financial situation😊

Jocelyn J.

Exceedia takes a holistic approach to personal and business financial planning, and expands perception around what is possible for future success. Starting a new business is a daunting task, and typically advice is sought from specialists (accountant, lawyer) without considering all of the possibilities to minimize either personal or business taxes. Typically new small business owners don't know what they don't know -- don't ask enough questions or the right questions to make the best possible decisions, which ultimately could expose them to additional risk. Exceedia's thoughtful approach takes reduces the anxiety and guess-work for new business start-ups.

Greg W.

Financial advisor is well informed and has an in depth knowledge of financial systems. I feel 100% confident with the financial advise I have received.

Yani A.

Thanks for being this much professional and considering all needs of your clients

Neda J.

Jesse and her staff really cares about the people they connect with. They not only provide amazing service but they build long lasting relationships andhave fun while working hard!

alison N.

I think that every company should spend more time with their clients like Exceedia does. If they did, people would learn and have a better view of what is the right thing for them

I enjoy working with Jesse. She is always thinking of solutions for me and my company to grow.

Jan M.
---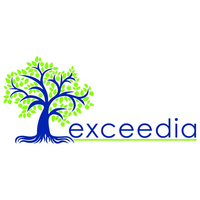 Exceedia Consulting Ltd
Business Consulting
---
218, 3016 19 Street NE
Calgary, AB T2E 6Y9
Canada
Mon - Thu: 9:00am - 7:00pm
Fri: 9:00am - 5:00pm

+1 (587) 409-4431
Refer Your Friends And earn rewards!