Nesreen A.

I have been Jesse's client for almost 10 years. I trust her advice with investments, goal setting and any financial advice I need.

Cindy H.

Very meticulous, customer oriented, Exceedia where is you always benefit

Majid G.

Shaun C.

You rock Jess 😎

Byron James H.

Jennifer R.

Jesse is so helpful and positive and I am so cheap! ! LOL! I am glad she is a part of living plan. Her guidance is a blessing and she is tearing down my blocks a little bit at time to show me how things work so my finances will work for me. Thanks Jessential!

Terry M.

I am starting out on my own as a consultant and decided to book a meeting with Jesse. She had a lot of valuable information that really helped me to sit back and refine my direction and my goals. I will be much more effective in what I do going forward and would recommend Exceedia to anyone wanting to create or even improve their own business.

Chris B.

Eizzennerei L.
---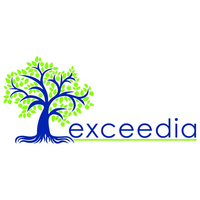 Exceedia Consulting Ltd (Calgary)
Business & Events
---
218, 3016 19 Street NE
Calgary, AB T2E 6Y9
Canada
Mon - Fri: 9:00am - 9:00pm
Sat: 10:00am - 5:00pm

+1 (587) 409-4431