Book Online
Change Report - Free Call
1 Service
Free Call - Understand Your Change Report
You have received a Change Report from Educated Change. If you would like to speak with a Digital Coach to understand the report, get suggestions about the best way to build your audience or get started on Social Selling, choose a time and date. The first call is free.
Phone call with Peter Klein
1 Service
Peter Klein
We never know where a conversation will take us, please set up a time to explore your project, social media, pre-suasion, the blockchain, digital leadership, events, networking or an idea.
---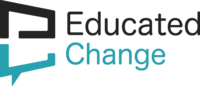 Educated Change Ltd
Business & Events
---
Mon - Fri: 8:00am - 6:00pm

+1 (941) 312-7479