It was my first time taking a rowing class ! I felt comfortable with the fact that for the first three minutes of class we went through form, it's so important and so many studios never review this. It was a difficult class but in the best way possible. Sore in all the right places. ☺️

Caroline C.

Great all body workout , fun , energetic , different ,

Nicky G.

Experienced Row 50 for the first time and it was amazzzzzing! Great full body workout and Christie was a fantastic instructor. I'll be back for sure!

Anthony R.

Theresa M.

Adam L.

The facility was extremely updated and modern. The instructor was amazing and super friendly. She provided a lot of instruction, especially since I was a beginner. It was an amazing workout, and although I couldn't make it through the full 50 minutes I will definitely be back!

Lisa M.

Unique full body workout with both cardio and strength. I'm sore the next day in a very good way!

Jenn L.

I loved the instruction , pace and variety of exercise. Great staff and beautiful facility

Susan R.

Beautiful machines, great instructor and an excellent workout. The staff is friendly and accommodating. I bought a 10 pack, and it's a great value.

Kristine R.

Love he class

David B.
---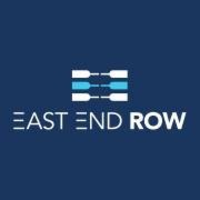 East End Row Southampton
Fitness Classes / Boot Camp
---
33 Hill Street
(next to Movie Theater)
Southampton, NY 11968
United States
+1 (631) 353-3626