(2/3) I found myself lost and spinning my wheels. My sessions with Jahi have proven beneficial, and have helped me to discover my emotional ties to my spending(3/3) habits. I am much more aware now and make better decisions because of my understanding. Jahi is very skilled in his approach and I recommend him highly. (1/3) Working with Davis & Davis Credit Advisors has been the best decision I've made to shore up my financial future. After setbacks and poor decision-making,

Donna Maria S.

Each meeting is met with results. I feel the cost of the services are well spent. And, I've been given a wider understanding of how money and the use of it can affect your credit standing. I would definitely recommend Davis & Davis Advisory services to anyone needing financial guidance, etc.

Mr Davis is a great motivator. His extensive knowledge and energy was outstanding. I will refer him to any and everyone I know.
---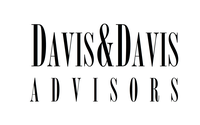 Davis & Davis Advisors
Business Consulting
---
15126 Nancy Gibbons Terrace
Upper Marlboro, MD 20774
United States
Sun: 10:00am - 4:00pm

+1 (202) 821-1825