Nice facility, great coaches

Davis M.

Drew

Owen A.

Great service

Nick G.

My son is excelling under the tutelage of Coach Ryan, and his hitting has improved significantly from the cages.

Michael R.

Matt Spencer runs a great facility, and Jose is an excellent instructor.

Kurt E.

Facility, instructor, and general manager all great!

Johnny F.

Great coaches for one on one.

Cori M.

I think the D-bat facility is fantastic. I love working with them.

Taylor R.

Easy customer centric personnel. Provided balls and T so my sons could work in the cages on their own. Walked in and was treated well even though I didn't have a reservation for a cage. Thank you

Jaggerd S.

Junior is great with Mac. He is very good at motivating and instructing .

Mac N.
---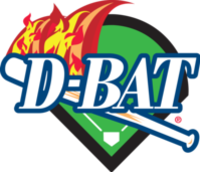 D-BAT Addison
Sports & Fitness
---
15605 Wright Bros. Dr.
Addison, TX 75001
United States
Mon - Fri: 10:00am - 9:00pm
Sat: 10:00am - 6:00pm
Sun: 12:00pm - 6:00pm

+1 (972) 947-9499