Fun and great coaching!

Jorge L.

Creativity and passion to help the members feel good!

Candace B.

You are Hero's for keeping us fit and keeping the faith in this weird weeks.

Mira O.

Ik vind het mooi om te zien hoe snel jullie hebben gereageerd op deze corona tijd. Nu gaan meerdere sportscholen dit doen , jullie waren erg snel hiermee . Complimenten daarvoor!👍🏻 Ook jullie positieve energie die je online doorgeeft werkt bemoedigend en geeft weer energie . Ga zo door! Gr Ariene

Ariene M.

Patricia J.

Ook in de tijden van de Corona pandemie blijft Crossfit Leiden actief en betrokken bezig om de leden te laten trainen. Op deze manier houden ze ook de community in stand en bewijzen ze de meerwaarde ten opzichte van de "grote ketens". Berry

Berry J.

You all did a great job in the new virtual role. Well done!

Robert V.

Stela B.

Maarten V.

Jara K.
---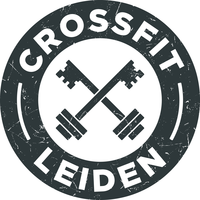 CrossFit Leiden
Sports & Fitness
---
49C Rooseveltstraat
Leiden, ZH 2321 BL
Netherlands
Mon - Fri: 6:30am - 10:00pm
Sat - Sun: 8:00am - 1:00pm

+31 6 24 65 80 42