Book Online
createT.R.U.E. development
2 Services
T.R.U.E. Development Process
$125.00
HOW? our approach is simple…
The T.R.U.E. Development Process can be summarized by three words:
IDENTIFY
an opportunity to explore possibilities and establish a goal that fosters short and long term personal, professional, and or academic growth.
CONNECT
with our diverse network of professionals, artists, entrepreneurs, educators, coaches, mental health professionals and more...
CREATE
a goal oriented action plan with a certified coach and a create mentor you choose and together engage in experiences that develop life skills, explore possibilities, and encourage self awareness. Each TRUE Development plan is designed specifically to help our clients achieve their goal(s) in an environment that fosters inspiration, purpose and long term positive incentive and growth.
The follwong is a detailed summary of what a member will engage in id they decide to participate in the True Dev experience.
Talk to Mentee about the following:
your story
your goals
your limiting beliefs
Connect and engage personal inspiration and unique story
Define a goal and explore possibilities and implications
Take action
Expand awareness of possibilities and clarify ways of achieving the most desirable opportunities.
-Identify your support team (3-5 people)
Tools/resources
Non profit / federal support
(think long term support - peers/family/local resources sustainable support)
Andy's support team should act as a
sounding board and provide support for the following areas:
new ideas
goals
obstacles
resentments
fears
limiting beliefs
source of inspiration
your support and accountability partners
share constructive criticism feedback based on (expertise/experience/qualifications re: any or all of the aforementioned topics
Identify the goal and/or decision:
Decision you have to make
A vs. B
Goal(s) you would like to set
Type
Short term
Long term
Create your support team: talk to your support team to receive feedback and constructive criticism re: the goal and or decision you need to make,
Before approaching the individuals we will discuss how and when you will approach each individual.
Purpose for reaching out:
-receive feedback and constructive criticism
-Listen (do not argue, try to remember that all feedback is positive depending on how it is precieved. This is why we suggest you talk about the feedback your received with your clinical/mentor supports before reacting).
-Bring feedback to your lead mentor and create your pros and cons list re: the decision and or goal.
Meet your lead mentor
(Ryan Jaffe will be Andy's lead mentor)
Lead mentor will be responsible for the following true development areas:
Mentor compatibility assessment
TRUE development coordinator
Mentoring introductions and facilitation
program development
bi weekly reviews
Suggestions/implementation
family contact
mental heath professional contact
Create your support network and accountability partners
3-5 individuals
Support network criteria: Sometimes we are not always open to constructive criticism and feedback. Sometimes we don't know who the best people to talk to about oiur goals. this is why we work with our clients to help them discover and establish support team that encompasses the following
RE indicators:
immediate family
family members you comfortable talking too
number
name 1-5 (comfort level)
Friends/peers 5 plus years
number
name 1-5 (comfort level)
Clinical/therapeutic
number
name 1-5 (comfort level
Mentors
number
name 1-5 (comfort level
Realize the Why?
Help guide Andy to discover the following
What is the reason for wanting to achieve said goal or clarity?
Why are these goals important?
Emphasis on the following areas:
Are you having difficulty making this decision or setting your goal?
The key to understanding the why often starts by understanding yourself. We will empower our clients to consider the following _______ areas when trying to determine the why?
Societal expectations
Financial security
Ambitions
significant and/or relevant Personal beiliefs/experiences
Culture/Family
Peer influence
Skills
Self awareness
Expectations
The easier softer way/instant gratification
Part 2:
Do you still want to pursue this goal?
How do you feel about the decision after the first 2 steps?
Based on the feedback you received from your team and lead mentor what steps do you feel you need to take to finalize your decision and/or accomplish your goal? Gauge awareness and logical vs emotional attachment to decision and or goal.
UNDERSTAND
the process and how your life will be impacted in the following areas:
how your normal routines will be impacted, financial security, social environment, geographical, relationships, etc (client may consider all or none of the aforementioned points at this step. These are intended for educational purposes).
Engage in new experiences that challenge limiting
beliefs and support creativity, independence, and purpose
in the mentorship plan that you created to help you achieve your goals, continue to grow mentally, physically, and emotionally, network/social gatherings, additional action plans if applicable
Simulations experience
Shadow a professional
Expand your network
Expression development
Social skills development exercises
create your goal,
create your opportunity,
create your life...
Intro to Expression Devlpement - "Re-Create your story"
$75.00
"Now more then ever, young minds need a mentor to help guide them. The relationships one creates in their lifetime can become the catalyst and antidote to their personal development, success and overall growth. Our experience has shown us that true development and opportunities become more attainable for our members through the ACTIVE support of a network of influential Mentors and positive and inspirational peers.
The primary functions of a members support network are as follows:
reassure them that they are not on the path alone
Sounding board for new ideas, questions and concerns
This session is an introduction to expression development and an initial assessment into what areas our member wants to focus on, what environment and whom they would feel most comfortable with practicing different forms of creative expression and creative arts.
---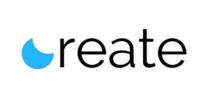 create network inc
Business Consulting
---
1168 S Barrington Ave.
Los Angeles, CA 90049
United States
Mon - Fri: 9:00am - 6:00pm
Sat - Sun: 10:00am - 4:00pm

+1 (800) 274-5375