Alex S.

I was welcomed and greeted kindly when I shared my concerns I was given options for solutions then with hairdresser she again gave thoughts and solutions... loved their products and the atmosphere!

Susan Y.

Lily F.

Dunia is an incredible stylist. She sorted my brassy tired color and poorly cut style. Not many people can cut short hair well but she has given me an really easy style to maintain. She is also a lovely lady. This was my first visit to the salon but l will definitely go back. Thank you

Alison A.

I LOVE IT

Ediane C.

Shannah M.

Vanessa S.

Scott S.

Virginia F.

John was awesome. The new owner is awesome!

Babara K.
---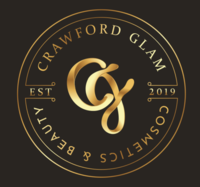 Crawford Glam
Salon / Hair Care
---
1273 ½ Prospect Street
La Jolla, CA 92037
United States
Tue: 9:00am - 6:00pm
Wed - Fri: 9:00am - 7:00pm
Sat: 9:00am - 8:00pm

+1 (858) 230-7574