They have a great costumer relationship with everyone!! They truly care!

Gia P.

The staff at Coastal Fitness are fantastic, especially the personal trainers. I have been working with Kathia and she has developed an individualized plan for me that is helping me achieve the goals I asked for. I could not be where I am today without her help. I am truly appreciative. The facility has everything I could need from a gym and the clientele is a good mix (as apposed to those "meat-head" only gyms where it can be intimidating).

Roy R.

Loved the aquatic kick boxing class and instructor. And the staff are always friendly. Enjoyed the free smoothie for my birthday gift. Thanks.

Katherine L.

David was my spin instructor today and his classes are amazing! All 9:00 class spin classes are amazing.

Maryalexis C.

Leigha was so nice to me. She was absolutely non judgemental. Because of that I choose to continue my fitness journey with her. And of course Danielle at the front is super sweet and helpful.

Danielle K.

I love Marsha! She is the best! Glad you guys hired her

Ben N.

Awesome staff, great equipment. 10/10 experience every time!

Connor R.

CFC is like a family. A little crazy, loyal to me and each other, lift me up when I am weak, and celebrate when I succeed.

Ali D.

Great classes and great instructors. I like the way the instructors come around to each individual while doing a routine. I feel like they are concerned about me personally instead of being in a large class making sure I am working out correctly and to the best of my potential

Connie S.

Great instructor in Silver Sneakers. Always very neat and clean.

Janis W.
---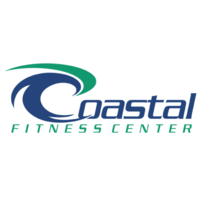 Coastal Fitness Center
Sports & Fitness
---
98 Quarter Horse Lane
Hampstead, NC 28443
United States
+1 (910) 597-3820