Very excellent and personable

James E.

The service was very good. Mai or My was professional.

Oren S.

Wonderful pedicure experience with Madison! She had a very gentle touch. i decided to be a regular client of Clean Slate even before she finished!

Bill T.

Great job!! Nice people!!

Alicia R.

Dom was amaze balls!!

Mark A.

When I walked in the place looked clean, Stephanie greeted me at the reception desk and was friendly. Stephanie also did an amazing job making me feel at easy since it was my first time getting a wax procedure done. I will definitely come back for more.

Hector V.

Needed my straightening treatment badly after knee surgery. Went in a week afterwards and received the queen's treatment (not that I don't every time). I really appreciate Sydni's recommendation for taming the frizzes and gray hair. It doesn't smell or contain harsh chemicals. Madisen did a fine job accommodating for my lack of mobility for my mani/pedi and now ready for Fall! Many thanks Ladies as always

Miki R.

Dominique was exceptional! I showed her a picture of what I wanted to have my hair look like and she completely nailed it! She was so fun to talk to and made me feel very comfortable!

Bianca G.

What a little gem so glad my girlfriend Mulan gave me a gift card to Clean Slate. First off the décor is fun and makes you feel like your really being pampered. Because you are. I had two girls who did my mani and pedi both were knowledgeable and fun to talk to. I will definitely come back and you should to.

Angela C.

One of the best places in San Diego. Clean and friendly environment. I saw Vicky for a state of the art lifting facial and wonderful face and head massage.

Kelli T.
---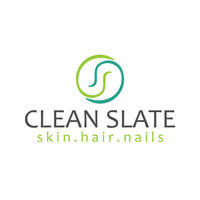 Clean Slate Skin|Hair|Nails
Health & Beauty
---
3180 University Ave
Ste 110
San Diego, CA 92014
United States
Mon: 10:00am - 6:00pm
Tue - Fri: 10:00am - 7:00pm
Sat: 9:00am - 5:00pm

+1 (619) 345-5178