Book Online
Cryotherapy
3 Services
CRYOBODY - Whole Body Cryotherapy
$30 First Time Special. Our signature whole body cryotherapy service. Experience the many benefits of cold vapor therapy in our state of the art Cryosauna. No appointment necessary but if you're in a rush, book an appointment so we can get you CHILLED and on your way.
CRYOZONE - Targeted Area Cryotherapy
Cryozone treatments are used for accelerated healing of specific targeted areas. Cryozone treatment uses cold vapor to rapidly cool the targeted area resulting in decreased inflammation and reduction in pain. The process takes only minutes while the immediate benefits last for hours. Repeated treatments are effective at eliminating inflammation and pain altogether. Cryozone treatments can be done in conjunction with Cryobody treatments for optimized results.
COMPZONE - Compression Massage
Experience NormaTec Compression Therapy with a Compzone 30 min massage. The NormaTec Recovery System is a dynamic compression device designed for recovery and rehab. NormaTec's PULSE technology helps athletes recover faster between and after trainings by massaging your limbs and mobilizing fluids. The system uses compressed air and works through a patterned pulsation of the targeted body parts enhancing the movement of fluids and metabolites out of the limbs after intense workouts. More athletes are incorporating this extremely effective technology into their recovery protocol each and everyday.
---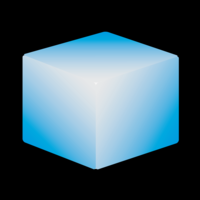 Chillfit Cryo
Spa & Massage
---
1950 E. University Dr.
Tempe, AZ 85281
United States
Mon - Fri: 10:00am - 7:00pm
Sat: 10:00am - 6:00pm
Sun: 10:00am - 4:00pm

+1 (480) 894-2796
116 Reviews
Very professional and friendly.

Lisa S.

Great facility. Great service.

Timothy M.

Great customer service, clean facility, and many services to choose from. I will definitely recommend this place.

Kristina S.