As always I had a great facial with Liz . Love Bronxville Wellness

Bonnie C.

Elizabeth is so caring and knowledgeable about skin. I was having a break out and she did an amazing facial and my skin was completely better the next day!

Kayla K.

My massage with Karen was amazing from beginning to end. She is an awesome professional who listened to exactly what I requested and checked in with me during the massage to make sure everything was satisfactory. I had a 75 min hot stone and will go back again.

Melissa M. B.

Both teachers, a friend and I elected to try Bronxville Wellness Sanctuary as an end-of-school celebration. The Sanctuary is a comfortable, quiet space with a warmly helpful staff. Jhan Carlos gave me a wonderful massage and talked to me about balancing my muscles. My facial with Natalie was soothing and helped balance my problem areas. This was a great choice for the start of our vacations!@

Mena B.

Very relaxing place for a pre-natal massage. They have a wonderful pillow that allows you to lie on your stomach. It has spaces for your belly and breasts and finally allowed my lower back to release. Will definitely be back.

Carolyn G.

I truly appreciate Bronxville Wellness Center .The staff are very warming , and the services have contributed positively in my life. I would recommend the center to everyone interested in bringing quality into their lifestyle.

Loreili R.

A great job by Jackie💕

Laura H.

Maggie is wonderful. Calming, kind and knows her stuff!

Maria S.

Sarah is the ultimate professional And so pleasant and helpful And positive!

Lela A.

My husband and I started Father's Day with a wonderful couples massage at the Bronxville Wellness Sanctuary. The service was wonderful and the massage was just what we needed. We will definitely return and also recommend them to others.

Marsha H.
---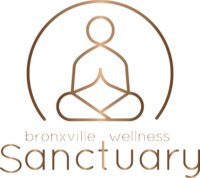 Bronxville Wellness Sanctuary
Spa & Massage
---
14 Studio Arcade
Bronxville, NY 10708
United States
Mon: 8:00am - 5:00pm
Tue - Thu: 6:00am - 8:00pm
Fri: 6:00am - 6:00pm
Sat: 8:00am - 6:00pm
Sun: 10:00am - 5:00pm

+1 (914) 337-9356