Amber is a wonderful masseuse that I highly recommend. She is attentive to my extra tight spots and strategically works the tension out. I have been a recipient of massages for over 20 years and classify the level of attention I receive from Body Conscious as exceptional!

Elise B.

The pain management massages help me more than any chiropractor or pain med i have tried. Body conscious is a life saver when dealing with my chronic back pain.

Sara S.

My wife and I have used all every therapist at body-conscious and we couldn't be more happy with the thorough thoughtful and trained skills that they provide!

Stephanie B.

Jolyn was AWESOME. she really zeroed in on my problem areas and provided some very much needed relief. As if that were not enough, it was the most relaxing massage I've had in a very long time.

Betsy C.

Grace is incredibly knowledgable, and not only did I feel great after our session, but an exercise she gave me to work on has kept my whole body much happier.

Jennifer H.

Grace is excellent -very knowledgable about how to treat problem areas -the office is very nice with great parking --highly recommended !

Jenny C.

A phenomenal massage by Amber - both therapeutic & restorative. I look forward to my next visit!

Katie F.

My experience was very warm and relaxing..great customer service

Chris S.

I have been coming to Body Conscious for almost 3 years and it's one of the best places I've been for all my massage therapy needs. Amber is second to none and I appreciate her hard work and that it is so easy to schedule time with her. Thank you for great service!

Erika M.

I don't know Body Conscious is so far and away better than everywhere else, it just is. The therapists provide the most relaxing and effective massages I have ever had.

Angela K.
---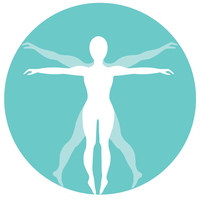 Body Conscious Massage Therapy
Clinical Massage
---
2201 Medford Road
Ann Arbor, MI 48104
United States
Mon - Tue: 9:00am - 7:30pm
Wed - Fri: 9:00am - 8:30pm
Sat - Sun: 10:00am - 5:00pm

+1 (734) 301-4417